How to Find a Job in France – Guide for Foreign Jobseekers
Here you will find answers on the most important questions related with a seeking for a job in France as a foreigner. This short guide for foreign jobseekers in a Q&A form will give you answers on a questions like how to find a job, do you need work visa, what are the best paying jobs in France, is it necessary to speak French, etc.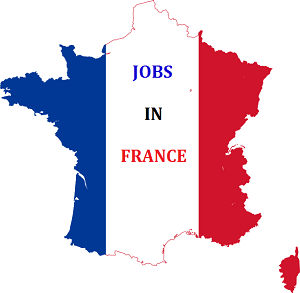 Jobs in France
How can I get a job in France?
1. Start learning the French language
Employers will always give a preference to candidates who speaks at least a little French. You can start learning with the smartphone apps, online videos or you can hire a private tutor.
2. Start looking for a job listings in France online
There are numerous job listings online, just type in Google search phrase like "job listings in France", "French job listings", or something like that. You can also consider working with a recruiter who works with different types of professionals and candidates who don't speak French as their native language.
3. Obtain a work permit and French visa
After you have been submited an application, it can take around three or four weeks to complete the process, depending on local embassy procedures and your nationality.
4. Move to France
Before you move check out costs of living in France, learn something about lifestyle and culture in France, find places to visit and things to do.
What are the highest paying jobs in France?
Here is the list of the highest-paying jobs in France with an annual wages:
-
Software developer
– 40.000 EUR – 100.000 EUR
(also
Android developer
,
iOS developer
,
Python developer
,
C++ developer
)
-
Marketing manager
– 35.000 EUR – 75.000 EUR
-
Airline pilot
– 42.000 EUR – 73.000 EUR
-
Broker
– 38.400 EUR – 57.600 EUR
-
Lawyer
– 42.000 EUR – 80.000 EUR
-
Financial advisor
- 33.500 EUR – 72.000 EUR
-
Cardiologist
– 85.000 EUR – 135.000 EUR
(also
Medical doctor
,
Surgeon
)
-
Dentist
– 65.000 EUR – 100.000 EUR
-
Engineer
– 30.000 EUR – 90.000 EUR
Main employers in France for the professions above are: healthcare institutions, universities, consulting companies, IT companies and construction companies.
Click an occupation from the list above to get more information on how to get that job in France (requirements, benefits, working time, paid holidays, salaries and more), or you can check a list of more than 300 occupations available in France –
in English
or
in French
.
What is the average salary in France?
Average monthly salary in France for a full-time employees:
2.998 euros gross (2.250 euros net) – according to French statistics office
$3.374 – according to United Nations Economic Commission for Europe (UNECE)
Average annual wage in France: $43.755 – according to OECD
The tax on labour income, which includes the tax paid by both the employee and the employer, is about 47 percent in France.
Average annual salary in France is growing throughout last 20 years. You may see the development of average annual wages in France in the table below:
| Year | Average annual wages (US$ PPP) |
| --- | --- |
| 2000. | 36.341 |
| 2005. | 38.983 |
| 2010. | 41.548 |
| 2011. | 41.472 |
| 2012. | 41.759 |
| 2013. | 41.986 |
| 2014. | 42.403 |
| 2015. | 42.731 |
| 2016. | 43.221 |
| 2017. | 43.755 |
What is the minimum salary in France?
According to Eurostats minimum gross monthly salary in France for a full-time employees is 1.498,47 EUR.
Minimum net annual salary in France is growing throughout last 12 years. You may see the development of minimum net annual wages in the table below:
Year
Minimal Net Wage in EUR
2017.

1,151.50

2016.

1,141.61

2015.

1,135.99

2014.

1,128.70

2013.

1,120.43

2012.

1,107.35

2011.

1,073.96

2010.

1,055.39

2009.

1,044.08

2008.

1,025.22

2007.

995.24

2006.

970.33

2005.

932.70
Is it possible to get a job in France without speaking French?
Yes, but if you are a foreign national and you are not fluent in French, your options in France are limited to job vacancies for low skilled employees and in an international companies that use English as a business language.
Do I need visa to work in France?
Citizens of a countries in the EU, EEA or Switzerland are free to work in France without any restrictions.
Citizens of other countries have to obtain French work visa.
The first step is to find an employer that will initiate an authorisation of your French work visa. After approval, you can proceed with your visa application in the French embassy in your home country.
Can I work in France with student visa?
Yes, foreign students can take on part-time jobs during their course (a maximum of 964 hours a year). Before entering France, foreign students must obtain student visa to enter France and study at the university.
How to become citizen of France?
There are 5 common ways to become citizen of Republic of France:
1. You can become a French Citizen through naturalization
Requirements:
- apply for a residency visa
- live in France for a five years before applying for French citizenship
2. Acquire French citizenship by marriage
3. Apply for a citizenship if you were born in France to foreign parents
4. Acquire citizenship by birth abroad to at least one French citizen
5. Become French citizen by serving in the French Foreign Legion
At what age can you work in France?
The general rule in France is that no work under the age of 16. After that age, you can work as long as it is not during school hours . There are some exceptions like:
-working under an apprenticeship contract (can start at the age of 15)
-working in a family business supervised by a parent for a short duration work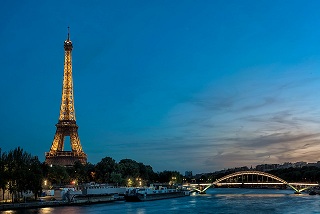 Paris (capital)
Which is the best website for jobs in France?
There are many job portal sites and online job boards for a job vacancies in France. Some of the most popular websites for jobs in France are:
Pôle emploi - French governmental agency
APEC
Emploiannonces.fr
Cadreemploi.fr
Keljob.com
Monster.fr
Letudiant.fr
Lesjeudis.com
Sources:
Pôle emploi
Eurostat