Jobs in Switzerland for foreigners
This guide provides valuable information for those who are interested in finding a job in Switzerland. It covers various aspects such as the job search process, salary information for employees in Switzerland, the procedure for obtaining a work permit, professions in which Switzerland faces a shortage of qualified professionals, the highest paid jobs, and the requirements for landing a job in Switzerland.
Switzerland is one of the most attractive European countries for people looking to work abroad. This is not surprising, because this country belongs to the couple of European countries with the highest standard of living and highest salaries in Europe and the world. A large number of people from all over the world have been working in this country for decades, but the demand for qualified professionals in Switzerland has not decreased even today.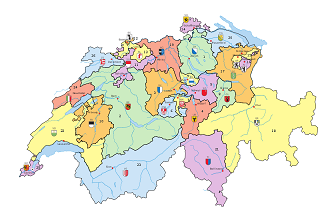 Swiss cantons
The primary factor driving the desire of many individuals from other countries to reside and work in Switzerland is the country's top-tier wages. Switzerland not only offers higher wages than less developed economies but also surpasses those of Europe's most developed economies such as Germany, the Netherlands, the United Kingdom, and Ireland. Due to this, the number of EU citizens seeking to relocate and work in Switzerland is on the rise.
High demand jobs in Switzerland for foreigners
Switzerland is one of the most developed economies in Europe and the world, creating a high demand for skilled foreign workers across all sectors of the economy. While the service sector dominates the country's economy, foreigners can find a significant number of job opportunities in other industries as well. Below are the most common industries in which foreigners work in Switzerland:
- Tourism, hospitality, and transport (hotels, restaurants, bars, transport, entertainment industry, etc.)
- Finance and insurance (banks, insurance companies, auditors, tax advisors)
- Healthcare (private and state hospitals, pharmaceutical companies, pharmacies, nursing homes)
- Manufacturing and construction (food factories, metal processing factories, construction sites, etc.)
- Retail sector (stores, shopping centers, etc.)
- ITC sector (software companies, computer hardware manufacturers, etc.)
Overall, Switzerland's economy offers diverse job opportunities for foreigners, and many Swiss companies have a global presence. However, it's important to note that Switzerland has strict immigration laws and regulations, and obtaining a work permit can be challenging. Nonetheless, if you have the right qualifications and skills, Switzerland can be an excellent place to work and live.
In the following list you will find a list the most demanded occupations in Switzerland, and by clicking on a specific occupation you will get
basic information about a specific job/occupation in Switzerland
such as most common places to find a job, the average salary for the job, requirements, working conditions and benefits.
Jobs in tourism and hospitality industry in Switzerland:
Waiter / waitress
- works in restaurants, bars, hotels and other food-serving and drinking establishments in Swiss tourist hubs and city centers.
Cook
Cleaner
Maid
- performs cleaning tasks and maintenance of apartments, but also other commercial establishments, such as hotels, restaurants, nursing homes etc.
Hotel animator
- responsible for animation of children and hotel guests in Switzerland
Bus driver
- employed in transport companies (urban and suburban transport) or in local tourist agencies in Switzerland (tourist transport).
Taxi driver in Switzerland
Finance and Insurance Jobs in Switzerland:
Auditor
- auditors in Switzerland are usually employed in banks, insurance companies and other financial institutions, as well as in government institutions. Foreign citizens who work as an auditors are typically employed by private companies, while the same jobs in government institutions are mainly performed by Swiss citizens.
Loan officer
- usually works in commercial banks in Switzerland. A credit advisor works with citizens or companies. To perform this job in Switzerland, a good knowledge of one of the official languages ​​in Switzerland is required - usually German.
Risk analyst in Switzerland
Financial advisor in Switzerland
Healthcare Jobs in Switzerland:
Nurse / Medical Technician
- there is a high demand for nurses and medical technicians in Switzerland; They are usually employed in public and private hospitals and nursing homes.
Surgeon
- Surgeon in Switzerland is the highest paid job among medical personnel and also among the highest paid jobs in Switzerland in general.
Medical doctor
Pharmacist
– Thanks to the high developed pharmaceutical industry in Switzerland, pharmacist is one of the high demand jobs; Qualified foreign pharmacists are often employed in pharmacies or international pharmaceutical companies in Switzerland. The profession of pharmacist is one of the most regulated in Switzerland.
Masseur
- this job is often performed by foreigners in Switzerland, because employers has minimal requirements from candidates in terms of language skills.
With an aging population that continues to grow and high demand for medical personnel, Switzerland lacks qualified healthcare professionals. People who seeking jobs in the healthcare sector from countries outside the European Union are in high demand in EU and Switzerland. Monthly salaries in healthcare sector are among the highest in Switzerland.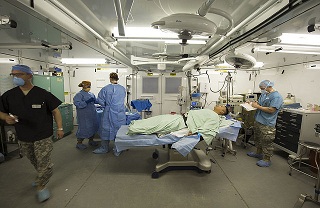 Surgery
In the Swiss healthcare sector, it's crucial to note that employers expect their personnel to possess relevant qualifications and formal education in the field. However, qualifications acquired from your home country may not be comparable to Swiss qualifications or might have different names. As a result, it's necessary for the competent institutions in Switzerland to recognize your formal education from another country as appropriate. In addition to diploma nostrification, you could also consider completing an internship or passing the appropriate exams in Switzerland to obtain a certificate.
Jobs in manufacturing sector in Switzerland:
Production worker
- a very common job for foreigners in Switzerland, due to minimum requirements in terms of work experience and language skills.
Maintenance worker
Auxiliary worker
- Due to the low average salary and the fact that it does not require formal education or work experience, immigrants often look for a auxiliary worker job vacancies.
In addition to the listed jobs in the manufacturing sector in Switzerland, many factories also employ people from other professions, such as
electricians
,
plumbers
,
carpenters
...
Jobs in retail industry in Switzerland:
Sales agent
- this job requires close contact with a customer, so if you want to work as a sales person in Switzerland a good knowledge of one of the official languages ​​of Switzerland is required.
Account manager
, key account manager or client relationship manager is usually employed in wholesale, telecommunications, banking and insurance companies, as well as in manufacturing companies.
Sales representative
- Considering the large number of different companies where you can work as a sales representative, it is difficult to distinguish certain industries in which this job is the most represented.
Sales administrator
- this is an job typically performed by employees who previously worked as sales agents in the same company or are employed with previous sales experience. For this job, employers typically require from candidates more than 10 years of work experience in sales. Main tasks for sales administrators are: providing sales data in a company and implementing measures to improve sales. This position in the company's hierarchy is at the transition between the job of a sales agent and a sales manager.
Jobs in ICT industry in Switzerland:
System administrator
- although this occupation belongs in ICT industry, system administrators are employed in a wide range of industries in Switzerland, because importance of maintaining computer and network systems in every organization, regardless of the industry in which it operates, is very high.
Software developer
- in demand occupation. In Switzerland, software developers are among the highest paid jobs.
Database administrator in Switzerland
Web developer in Switzerland
ICT industry is highly valued in Switzerland. Modern technology production, as part of the Swiss tradition, increases the demand for occupations such as developers and engineers. Salaries in ICT industry are extremely high, and working in ICT industry in Switzerland is like a dream job for the most immigrants.
How to find a job in Switzerland
The best way to get a job in Switzerland varies depending on whether you are looking for a job while not residing in Switzerland or residing/temporary residing in Switzerland. If you residing or temporary residing in Switzerland, the job search will be partly easier, because you can use methods such as direct visits to potential employers or look for job ads in daily newspapers in Switzerland, personal recommendations, review notice boards of employment agencies, etc.
Well-known newspapers and specialist publications in Switzerland include: Basler Zeitung, 24 Heures, Geneva's Le Temps, SonntagsZeitung, Neue Zürcher Zeitung, Corriere del Ticino, Der Bund and the Berner Zeitung.
Employment agencies in Switzerland offer their services via the Internet, making them available to everyone looking for job in Switzerland no matter whether you reside or not in Switzerland. Some of the most well-known employment agencies in Switzerland are:
Approach People, Geneva
Experis (ManPower Group)
Planova
SwissLinx
PKS Personal- & Kaderselektion AG
For those interested in find a job in Switzerland but not residing in Switzerland, the best resource in job searhing is job search engines and specialized job sites in Switzerland. Most of these search engines are available in all Swiss official languages ​​and in English. The best Swiss job search engines are: Jobs.ch, Jobup.ch, Jobscout24.ch, Jobwinner.ch and Jobeo.ch.
Facts about Switzerland and the labor market in Switzerland
Switzerland is a landlocked country in the central region of Europe. It borders Germany, France, Italy, Austria and Liechtenstein. Switzerland consists of 26 cantons, and there are four official languages: German, French, Italian and Romansh. Population is about 8,8 million, and a little more than 20% are foreigners who live and work in this country. Foreigners in Switzerland come mainly from European countries, and most of them live and work in the biggest cities in Switzerland: Zurich, Bern, Basel, Lucerne and Geneva.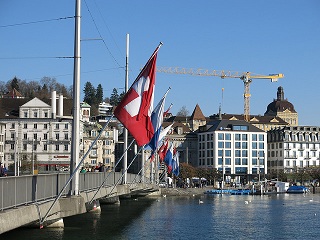 Lucerne
German is spoken in most of the country, with local idiosyncrasies that make it difficult even for native German speakers to understand. In addition to the official languages, English is used as a business language in some companies.
The main industries in the Swiss economy are banking, insurance, retail, healthcare, education, ICT, metal processing, manufacturing, pharmaceutical industry, textile industry, food production and construction. These industries employ the largest number of people in Switzerland, with the largest number of employed foreigners.
Switzerland stands out for its highly skilled workforce, which contributes to the country's high wages and exceptional standard of living. When it comes to employment, there isn't a distinct separation between Swiss citizens and immigrants, as both groups are hired based on their qualifications and expertise. However, foreign workers are typically employed in the private sector, while Swiss citizens tend to hold positions in the public and state sectors.
Switzerland hosts headquarters for many important European and world organizations, where employees are citizens of all countries of Europe and the world.
To work in Switzerland as a foreigner, you need to fulfill two minimum requirements: first, you must have basic knowledge of one of the four official languages in Switzerland or English. Second, you must have at least two years of previous relevant work experience.
Barriers to Employment for foreigners in Switzerland
Due to the large number of immigrants, Swiss lawmakers have limited employers to hire people from outside the European Union in recent years. While citizens of the European Union have almost the same rights as Swiss citizens in terms of employment, citizens of countries outside the European Union and their employers will need to fulfill additional requirements.
In the last few years, Swiss employers, in case they want to hire non-Swiss and non-EU citizens, must document that they are unable to find a person with the appropriate education, qualifications and work experience, who is a citizen of Switzerland or the European Union, to the competent state authorities.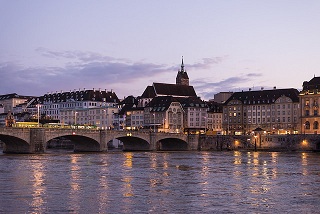 Basel
Sources:
Original article in Serbian