How to Get a Job in Brunei - Guide for Foreign job seekers
Looking for a job in Brunei? This small country in Southeast Asia is considered as one of the richest in the world. It offers job vacancies for foreigners in private schools, oil and gas companies, banks and trade companies.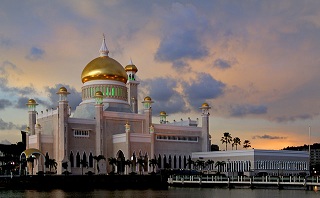 How to get a job in Brunei as a foreigner? This short guide will help you through the few important steps - including information about the job market in Brunei, how to get employment visa and how to find
job vacancies in Brunei
.
Search for job vacancies and apply for a job in Brunei
There is a shortage of skilled workforce in Brunei. Sectors that offer the best chances to find an employment as a foreigner in Brunei are private schools, oil and gas companies, the national airline company and some small businesses in the trade sector.
The largest employers in Brunei are Oil and Gas companies, banks, the national airline company (Royal Brunei Airlines) and telecommunications company (Telekom Brunei).
Oil and gas sector in Brunei (especially international oil companies) offers a variety of positions and career prospects to engineers, qualified technicians and professionals and
support workers
coming from every part of the world.
Oil and Gas companies usually hire foreign employees as engineers,
project managers
,
construction workers
,
truck drivers
, etc. Banks hire foreigners for the upper management and their related support staff, but also for positions like
financial analysts
,
cashiers
and loan officers.
But there are also many entreprenours, businesses and developers that hire
teachers
,
architects, translators, bricklayers, web developers, sales agents and other job profiles.

Tourism is important part of Brunei's economy. Large number of employees in local hotels and restaurants are foreign labour. Usually they are hired as maids, cook assistants, chefs, cleaners and receptionists.

Here you can check important information about salaries, requirements and benefits for popular job vacancies in Brunei:

Bodyguard in Brunei

Crane Operator in Brunei – this position is common in construction sectors

Financial Advisor in Brunei – usually hired by international banks in Brunei

Nurse in Brunei

Office assistant in Brunei – usually works for top management in international companies in Brunei.

CV is the most important tool for foreign job seekers in Brunei. It is very important to prepare CV and mandatory documents like highest academic certificates and passport if you are non-Bruneian, before applying for a job in Brunei.

Job offers are usually published in local newspapers (like Borneo Bulletin and Brunei Straits time) or via few relevant web sites for job seekers (like Job in Brunei). You can also register and upload your CV and mandatory documents via website of certain company in Brunei or you can search for jobs online and apply for job desired via job application system.

Some employers in Brunei offer foreign job seekers the opportunity to input their resumes into databases and use collected CVs in future to select the appropriate candidates to fill their job vacancies.

You can also use services of local employment agencies registered under the Department of Labour, Brunei. There are about a hundred of these agencies in Brunei. Some of the known employment agencies are: Basma Razaq, Nur Mewah, Ivyan Link, Benson & Mandy Employment Agency, Ezwyn-Workforce, Alliance U.R., Blia Future, Didi Pertama and LRK Employment Agency.
About job market in Brunei
With a population of five hundred thousand and total area of 5.765 sq km (2.226 sq mi), Brunei is a small country, but wealthy economy. Brunei is ranked as one of the best rated counries in the world by gross domestic product per capita. Natural gas and crude oil production account for about 90% of Brunei's GDP (and almost all exports), making Brunei one of the largest producers of oil and natural gas in Southeast Asia. Other industries in Brunei include petrochemical industry, agriculture, fishing, forestry and banking.


Official language in Brunei is Malay, but English and Chinese languages are widely used in business communication and within international companies. Official currency in Brunei is the Brunei dollar, divided into 100 cents.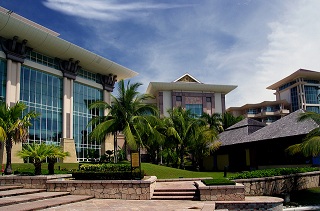 The largest cities in Brunei are Bandar Seri Begawan (capital), Kuala Belait, Pekan Bangar and Pekan Tutong. About 90% of Brunei's companies offer jobs in these four cities.

The government of Brunei provides medical services and housing. Majority of large companies are also governed by the government of Brunei and its ministries. International companies (with its headquarters out of Brunei) like Shell or Total, would prefer to hire foreigners.
How to get work visa for Brunei
If you are planning to work in Brunei, you will need a work visa or employment visa (officialy named in Brunei). Employment Visa is a type of visa issued for the purpose of employment in Brunei Darussalam, but it is possible to enter Brunei on Social visit visa, Professional visit visa or Business visit visa for your job search and then apply for your Employment visa once you've found employment.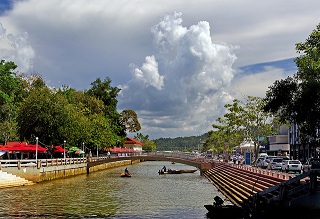 Some foreign citizens to Brunei Darussalam aren't required to obtain a visa ahead of time or visa will be issued to them upon arrival. Job seekers from the following countries and territories with whom Brunei has visa arrangements are allowed to visit Brunei without obtaining a visa for a maximum stated stay of 14, 30 or 90 days:

Australia 30 Days   (Visa on Arrival)
Austria 90 Days
Bahrain 30 Days   (Visa on Arrival)
Belgium 90 Days
Bulgaria 90 Days
Cambodia 14 Days
Canada 14 Days
China 14 Days   (Visa on Arrival for tourists, without Visa on Arrival for diplomatic and service passports)
Croatia 90 Days
Cyprus 90 Days
Czech Republic 90 Days
Denmark 90 Days
Estonia 90 Days
Finland 90 Days
France 90 Days
Germany 90 Days
Greece 90 Days
Hong  Kong 14 Days
Hungary 90 Days
Iceland 90 Days
India 14 days (For Diplomatic and Official Passports only)
Indonesia 14 Days
Iran 30 Days   (For Diplomatic and Official Passports only)
Ireland 90 Days
Italy 90 Days
Japan 14 Days
Kuwait 30 Days   (Visa on Arrival)
Latvia 90 Days
Laos 14 Days  
Liechtenstein 90 Days
Lithuania 90 Days
Luxembourg 90 Days
Macau 14   Days 
Malaysia 30 Days
Maldives 14 Days
Malta 90 Days
Mongolia 14 Days   (For Diplomatic and Official Passports only)
Myanmar 14 Days
Netherlands 90 Days
New  Zealand 30 Days
Norway 90 Days
Oman 30 Days
Pakistan   14 Days   (For Diplomatic and Official Passports only)
Peru 14 Days
Poland 90 Days
Philippines 14 Days
Portugal 90 Days
Qatar 14 Days   (Visa on Arrival)
Republic of Korea 30 Days
Russia 14 Days   (For Russia National: Diplomatic and Service Passports only)
Romania 90 Days
Spain 90 Days
Sweden 90 Days
Switzerland 90 Days
Slovenia 90 Days
Singapore 30 Days
Slovakia 90 Days
Saudi Arabia 30 Days   (Visa on Arrival)
Taiwan 14 Days   (Visa on Arrival)
Tajikistan 14 Days   (For Diplomatic, Official and Service Passports only)
Thailand (14 Days For Ordinary Passports; 30 Days For Diplomatic and Official Passports)
Turkey 30 Days 
Ukraine 30 Days
United Kingdom 90 Days
United States of America 90 Days    
United Arab Emirates 30 Days
Vietnam 14 Days


Non-employment visas are a good way to enter Brunei in order to perform job search, but it is very important to get an employment visa if you get a job or leave the country when non-employment visa expires. Offenses in Brunei, such as visa overstaying, are punishable by jail or fines.

The government of Brunei regulates the immigration of foreign labor via a quota system. Employment visas and employment pass for foreigners are usually issued for a short period and must be constantly renewed. Companies that hire foreign workers have to pay security deposits to the authorities, depending on the employee's country of origin. Even families that hire domestic helpers (non Business hiring) must obtain valid licence for a foreign workers.

Despite these strict regulations, foreign residents in Brunei make up a significant portion (over a third) of the total work force in this country. Foreign workers in Brunei mainly comes from Malaysia, Indonesia, Philippines and Thailand. There are over 100.000 foreign employees in Brunei, with a huge portion of them employed under the private sector.

While your emloyment visa is being processed, you'll need to submit your medical records. Pre-departure medical examination is a requirement of the Ministry of Health, Brunei for all foreign employees. You will have to get a blood test to rule out diseases like HIV antibody, HbsAg, Hepatitis C and VDRL/TPHA. Even pregnant applicants are considered temporarily unfit for employment in Brunei.

Upon approval of the employment visa application, you must enter Brunei within three months from the date of issuance of approval by the Brunei Immigration authorities.

Sources:

Ministry of Foreign Affairs and Trade Brunei Darussalam
http://www.mofat.gov.bn/Pages/Visa-Information_old.aspx
http://www.mofat.gov.bn/Pages/FAQ.aspx

Wikipedia
https://en.wikipedia.org/wiki/Brunei#Economy

Job in Brunei
http://www.jobinbrunei.com/English/

Department of Labour, Ministry of Home Affairs, Brunei Darussalam
http://www.labour.gov.bn/SitePages/Downloadable.aspx