How to Get a Job in Finland – Guide for Foreign Jobseekers
Many international candidates and students looking to move and work in Finland may find valuable information here about job searching, in demand jobs, visa requipments, salaries, high paying jobs, language and culture in Finland.
The most important reasons why people move to Finland are employment and seeking for a better life. They mainly seek for more career opportunities and good salaries and working conditions in certain industry sectors.
You may have required skills and abilities that are in demand, but being new and foreigner in Finland, you'll probably still be at a disadvantage in some aspects compared to Finnish citizens looking for the same job.
Keep in mind that it may take a couple of months of job searching before you get a job offer.
Finland has highly developed mixed economy with per capita output similar to Germany, France or UK. Key economic sector is manufacturing with its largest industry sectors: electronics, machinery, vehicles, metal products, forest industry and chemicals. Food industry and agriculture are also very important for Finnish economy.
Generally, there are more job opportunities for many occupations in Finland than competent and suitable candidates. For many of those occupations Finnish employers face difficulties finding a suitable candidate within Finland.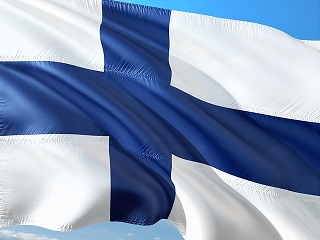 According to Skills Panorama following are shortage occupations in Finland:
Medical practitioners and other health professionals
-
Medical doctor
-
Dentist
Social work and counselling professionals
Social, and health care (nursing) professionals
-
Nurse
-
Child caregivers
-
Caregivers for elderly
Teaching professionals
-
English teacher
-
Tutor
-
Math teacher
Business and administration occupations
-
sales representatives
- call centre sales persons
(You can click on an occupation name to see typical job requirements, average salary, working time, paid leave and other benefits)
Foreigners in Finland with adequate skills for these occupations may get a job much easier, because there's local skilled labor shortages.
According to Skills Panorama, surplus occupations in Finland are:
secretaries
,
tailors
, dressmakers,
architects
, planners, surveyors,
graphic designers
, marketing and public relations staff.
The mid income worker's tax wedge in Finland is 40-46 percent.
Resources for job seekers in Finland
If you resident of Finland and looking for job opportunities, the fastest way of getting a job is to use some of the following resources: personal contacts, local job boards, job search websites, services of the local staffing firms, career fairs and events, specialized press and classifieds in local newspapers. Small and medium sized companies in Finland, tend do use methods of recruitment such as direct networking, local job search websites and word of mouth.
If you don't reside in Finland and looking for a job in this country, social networks, online job banks, job boards, and other listings are a good place to start your search. In this case, you should start your job search before coming to Finland.
To get started, try looking for recruiting and staffing services at leading HR agencies that offer jobs of all levels and professions and at job boards where you can search and apply for many job openings or post your resume.
All available resources above are free for job seekers.
Leading headhunters, contract firms or employment agencies in Finland are:
Biisoni Henkilöstövuokraus - temporary staffing, outsourcing and subcontracting
Seure – staffing for a public sector in the following cities - Helsinki, Espoo, Vantaa and Kauniainen.
VMP Group
HR-Yhtiöt
Amesan – digital headhunting.
There are many large online job boards in Finland, but also specialized ones in certain kinds of jobs. Leading Finnish job portals where job seekers can search the openings for free are: Duunitori, Jobs in Helsinki, Careerjet Finland, Tiptopjob Finland, Rekrytointi, Monster Finland, Indeed Finland and Te Palvelut.
Keep in mind that there are some occupations in Finland, that require candidates to be nationaly or internationaly licenced, i.e. many medical occupations, engineers,
veterinarians
and teachers. If you are an expat and your profession is one of mentioned above, you will need to get right qualification recognized by the national authority in Finland before you can get a job.
Today, some employers in Finland hire foreigners for remote jobs or arrange with expats who started working in their headquarters in Finland to work from home after some period. This is typical solution for many occupations in software and Telco industry.
About Finland and foreign workers in Finland
Finland is the small country in Northern Europe with a total area of 338,455 sq km (130,678 sq mi) and a total population of about 5.5 million. Finland is bordered by Sweden and Gulf of Bothnia to the west, Russia to the east, the Gulf of Finland to the south, and Norway to the north.
The official languages are Finnish, Swedish and Sámi (as regional language). English is used as a business language in numerous international companies.
The official currency in Finland is Euro, and salaries are paid in this currency both for citizens of Finland, European Union, and foreign nationals.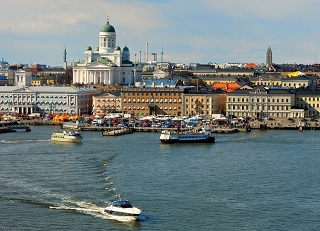 Helsinki, Finland
402,600 foreigners residing in Finland, which corresponds to 7.3% of the population About 7,4% of the population in Finland are foreigners residing in Finland. Foreigners are attracted by the
employment opportunities and a better quality of life in Finland
. The majority of expats resides in urban centers, such as Helsinki (economic hub and capital of the country), Espoo and Vantaa. The largest communities of expats in Finland are Russian, Estonian, Swedish, ex Yugoslavia, Somalian, Iraqi, Chinesse, Vietnamese and Thai community.
The typical workweek in Finland is Monday to Friday, with some stores and offices also open for a few hours on a Saturday and Sunday. Typical work hours per week 40 hours. Every worker is entitled to 11 paid public holidays and 25+ paid vacation days. After working for the same company for a long period, you may get additional paid vacation days, i.e. 30+. Also, many employers give their employees a holiday bonus (so called – Iomaraha) every year.
Some companies in Finland may provide benefits such as housing allowance or a place to live for expats, especially for highly qualified professionals.
The largest employers in Finland are companies in a finance and retail industry, pulp and paper industry, oil and mining industry, electricity and technology. The largest Finnish companies are: Sampo Group, Nokia, UPM, Neste, Fortum, Kone, Stora Enso, Kesko and Wärtsilä.
How to get work visa for Finland
You can search and apply for jobs in Finland before you get a working permit and residence permit. Finnish employers understand this situation, and when you get a job offer, they are willing to help you with your working and residence permit application. Just keep in mind that you won't be able to start working, and earning, until you obtain both permits.
If your residence permit includes the right to work, you will not need to apply for a separate work permit. Residence permit may give you right to work in a certain professional field. If you want to change a job, you may use the same residence permit only if a new job is within the same professional field. If not, you have to apply for a new residence permit.
There are some exceptions, i.e. you don't need a residence permit if you are employed as an interpreter, a teacher, sailor, film worker, coach, sports judge or athlete, and if you work max. 90 days or less.
EU citizens and citizens of Iceland, Norway, Lichtenstein or Switzerland can work in Finland without a residence permit.
Seasonal workers also must apply for an appropriate seasonal work permit. This permit is required for many jobs in agriculture and tourism. Here you can see a list of seasonal jobs in Finland:
Migri.fi
. The maximum length of seasonal work is nine months.
Sources:
Finnish Immigration Service -
Migri.fi
Te Palvelut -
te-palvelut.fi
Rekrytointi -
rekrytointi.com
Jobs in Helsinki –
jobsinhelsinki.com
Skills Panorama
Wikipedia -
Economy of Finland
Duunitori -
duunitori.fi